PODCAST: Inside Berklee—Rhoda Bernard
September 12, 2017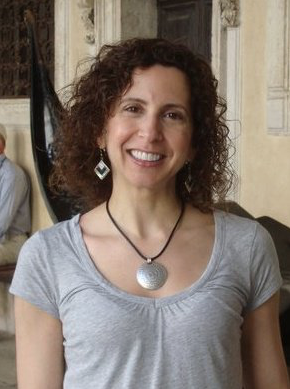 Rhoda Bernard began her work in 2007 at The Boston Conservatory, offering private instrument lessons to students on the autism spectrum in a program that was the only one of its kind. As more students began signing up to explore the world of music, and educators began visiting to learn more about working with students with special needs, Bernard's trailblazing research and program continued to expand.
Ten years later, and on the heels of the merger between Boston Conservatory and Berklee College of Music, Bernard is expanding on this program with the launch of the Berklee Institute for Arts Education and Special Needs. The institute focuses on the inclusion of people with special needs in arts education and professional development for the teachers and advocates that work with these populations.
"We have weekly transformations with our children," Bernard, the institute's managing director, says. "We have little children who speak their first words in our classes, who match pitch for the first time in our classes, who go home and sing songs when they never sang before. They sing the songs in our classes."
In this episode of Inside Berklee, Rhoda Bernard discusses how her decade of successful work in educating special-needs students and their teachers has evolved into the Berklee Institute for Arts Education and Special Needs, and where she plans to take this program in the future.
Producer: Kimberly Ashton
Engineer: Brian Rajaratnam
Recorded in partnership with the Berklee Internet Radio Network (BIRN)