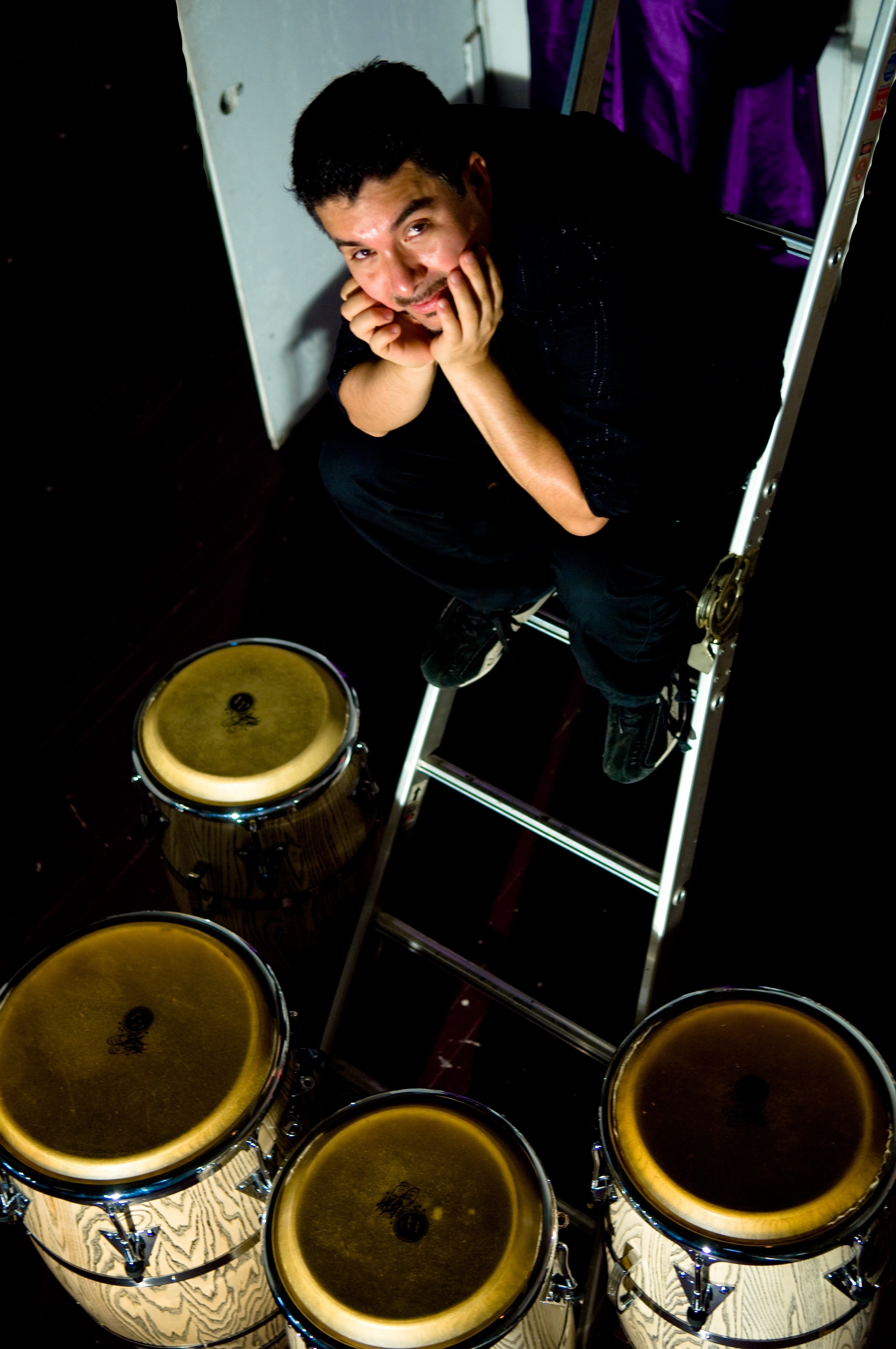 Born in Bogotá, Colombia, Samuel Torres is a classically trained percussionist who is drawn to the sound and rhythms of different musical styles, especially Latin American and jazz. He toured the world for four years with Grammy Award-winner Arturo Sandoval and has played with renowned jazz artists such as Chick Corea, Poncho Sanchez, Pete Escovedo, Dave Valentin, Michael Brecker, Don Byron, Claudio Roditi, and the late Tito Puente, among others.
Torres's stellar playing landed him the Second Place in the hand percussion competition at the 2000 Thelonious Monk International Jazz Competition. He creates beautiful yet challenging music designed to appeal to the discriminating listener. His style is artful, dynamic, and relaxed, and matches speed with precision. One of his congo solos was described by the Boston Globe as "ferocious" and seemingly "not humanly possible."
Latin Percussion, the renowned percussion manufacturer, appointed him as the leader, composer, and producer of Drum Solos Revisited, a DVD targeted to those interested in learning or improving their technique and soloist or improvisational skills. Martin Cohen, the company's founder, claims that "he had not met an arranger/producer so talented in over 25 years." In 2004, Torres began working with the exceptionally gifted bassist Richard Bona, again demonstrating his commitment to taking his talent to all areas of music.
Listen to Eric Gould, chair of the Jazz Composition Department, interview Torres: