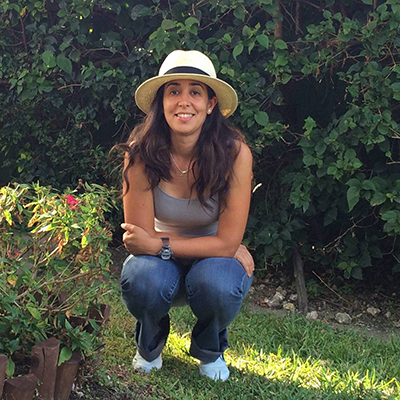 Maria Hernandez
Position
Music Therapist, Doctor
Biography
Wandering the halls of a hospital in the Dominican Republic, Maria Hernandez struggled to reconcile her medical training with the emotional suffering she witnessed. Although as a medical doctor she was skilled in treating physical diseases and disorders, she was at a loss when it came to figuring out how to best heal the psychological wounds that illness had inflicted on many of her patients.
It wasn't until after she completed her clinical training that Hernandez learned how music could complement medicine; she went on to earn a degree from Berklee in music therapy in 2004. While at Berklee, she assisted Suzanne Hanser, chair of the music therapy program, with her research on the effects of music therapy in women with metastatic breast cancer at the Dana-Farber Cancer Institute in Boston.
Hernandez has also worked as a music therapist at University Hospitals Case Medical Center in Cleveland, Ohio, and served as health educator for Cleveland's underserved Latino and African American communities, using music to encourage women to express and overcome their fears about mammography and learn how to use music for stress management.
In 2014, Hernandez returned to Boston and served as the music therapy intervention specialist in a clinical research project, entitled Inpatient Massage Therapy Versus Music Therapy Versus Usual Care, on the Family Medicine inpatient unit at Boston Medical Center.
"Entering a patient's room for the first time is almost like going onstage for a performance," says Hernandez, who has used the skills she learned at Berklee to help countless patients with dementia, depression, and other maladies to become re-engaged in their lives and the world around them through music. 
Hernandez obtained her medical degree from the Instituto Tecnológico de Santo Domingo in the Dominican Republic. A trained pianist, Hernandez also enjoys playing the guitar and composing music in her spare time. Born in Miami, she grew up in the Dominican Republic—a cultural experience she weaves into her music.