Presented By
Signature Series
Singers Showcase: Sentimental Journey—Seven Decades, Seven Songs (Virtual Concert)
This event has passed.
Please see the
events listing
for upcoming events.
Event Dates
Thursday / April 8, 2021 / 7:30 pm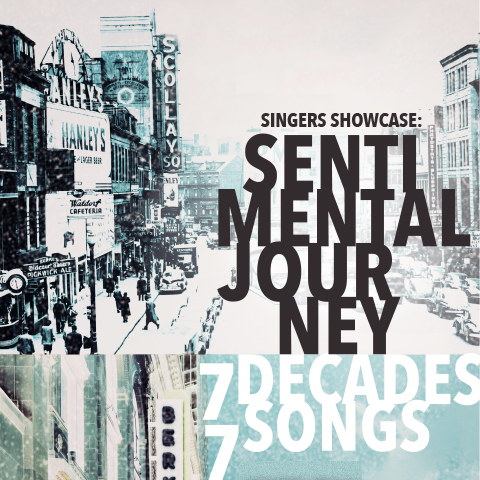 Berklee College of Music's 75th anniversary celebration continues with a special edition of Singers Showcase, featuring some of Berklee's most outstanding vocalists, instrumentalists, dancers, arrangers, track producers, and engineers. To curate music for the concert, members of the Berklee community were invited to submit their favorite songs from 1945 to 2021, with the resulting repertoire tracing many musical eras, genres, and artists. Join us for a retrospective and present-day glimpse into the deep and diverse well of popular music that has graced our stages, filled our practice rooms, and topped our digital playlists.
Produced by Maureen McMullan '09, the virtual concert will feature a full rhythm section, horns, strings, background vocalists, and special guests. The compilation of songs will begin with "Sentimental Journey," the biggest hit from 1945, the year Lawrence Berk founded Schillinger House (now Berklee). As the show moves through the decades, Singers Showcase will feature students and faculty providing commentary—as well as rare photos and ephemera from the Berklee Archive—to highlight key elements of our 75-year history.
How to Watch
Tune in at 7:30 p.m. on Berklee's YouTube channel.