Presented By
Signature Series
The Show: A Celebration of 75 Years (Virtual Experience)
Event Dates
Thursday / December 3, 2020 / 7:30 pm
See description for how to participate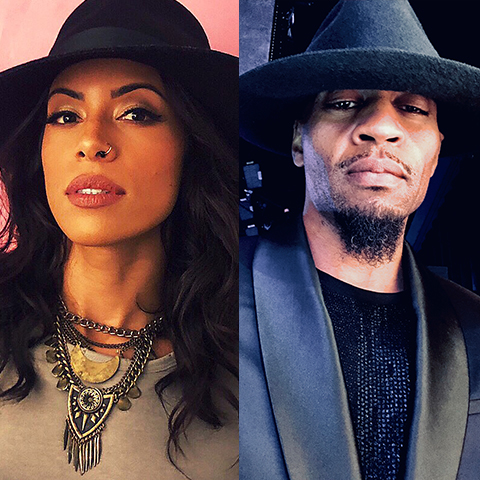 After the success of their Signature Series concert, The Show, held earlier this year, Rob Lewis '94 and Ash Rodriguez B.M. '10 are back with a new installment to celebrate Berklee College of Music's 75th anniversary.
Featuring the inspired works of some of the most diverse and multifaceted student creators in the world, this virtual experience will represent the range of creativity at Berklee, from instrumentalists, arrangers, composers, singers, and rappers to DJs, songwriters, visual designers, dancers, and more. Lewis and Rodriguez will unveil these works live across Berklee's social media platforms.
In recent years, Lewis (Christina Aguilera, Toni Braxton, Nickelodeon, MTV/VH1) and Rodriguez (Lana Del Rey, John Legend, Robin Thicke) have returned to Berklee to help cultivate the institution's next generation of artists and creators. Through a method that is purposefully collaborative and inclusive of all artistic visions and identities, Lewis and Rodriguez aim to create experiences that are enriching for students and entertaining for audiences.
How to Watch
Tune in at 7:30 p.m. on Berklee's YouTube channel.