Presented By
#BerkleeTogether Concert Series
Mae Ya Carter Ryan (Virtual Performance)
This event has passed.
Please see the
events listing
for upcoming events.
Event Dates
Wednesday / March 17, 2021 / 8:00 pm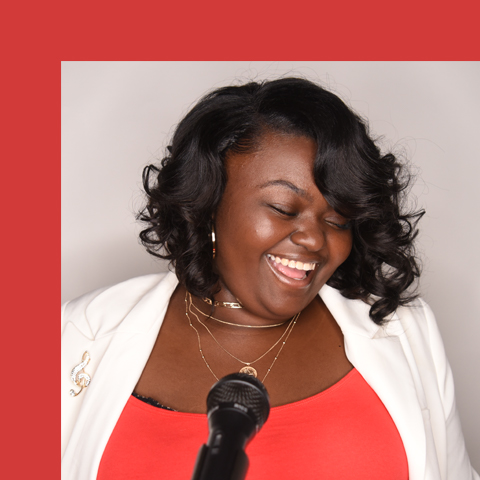 The #BerkleeTogether Concert Series features students performing together virtually from different locations around the globe. Whether at home, in a recording studio, on a balcony, or on a mountaintop, #BerkleeTogether videos will showcase the unique artistry and collaborative spirit of the Berklee community. Join us every other Wednesday at 8:00 p.m. ET on Berklee's YouTube, IGTV, and Facebook pages.
This week, Berklee student Mae Ya Carter Ryan will perform "Good Job" by Alicia Keys. This performance is produced by Marlon Solomon. They will be collaborating with several Berklee students from around the world, all the way from Boston, Massachusetts, to Oslo, Norway.
About the Artist
A self-taught vocalist and musician, Mae Ya Carter Ryan has a singing voice unlike any other. She produces unique arrangements and versions of the songs she performs, whether they're jazz, gospel, R&B, pop, blues, or classical, with her signature soulful tone.
Growing up in a home of jazz lovers, she was about 4 when she started listening to musical legends like Ella Fitzgerald, Sarah Vaughan, and Mahalia Jackson. At age 7, she asked her mother for voice lessons, singing around the house when her mother didn't sign her up right away. She has been performing ever since and has appeared on network news programs such as WGN's Morning Show, CBS's Someone You Should Know segment, WCIU's You and Me This Morning, ABC's Heart and Soul, and WTTW PBS. She has appeared on cable television shows such as the Ovation Network's Young Marvels (a 10-week series featuring child prodigies), Hallmark's Home and Family Show, and others. Articles featuring her story and performances have appeared in major publications such as the Chicago Sun-Times, Chicago Tribune, Chicago Reader, and other local publications.
How to Watch
Tune in at 8:00 p.m. on Berklee's YouTube, IGTV, or Facebook pages. If you miss the show, archived performances can be found on Berklee's YouTube channel, IGTV channel, or Facebook Videos page.