Presented By
Signature Series
Great American Songbook: Carole King—The 50th Anniversary of Tapestry (Virtual Concert)
This event has passed.
Please see the
events listing
for upcoming events.
Event Dates
Sunday / March 7, 2021 / 7:30 pm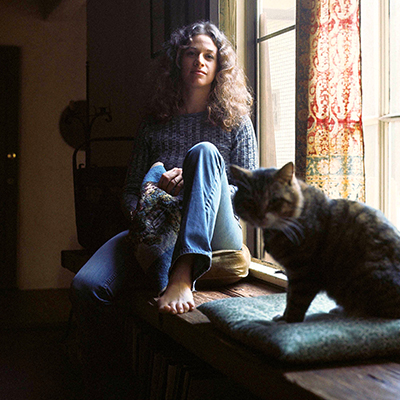 The 2021 Great American Songbook concert will pay tribute to Carole King's monumental and universally beloved album Tapestry, which turns 50 this year. Produced by Maureen McMullan '09, the virtual concert will feature some of Berklee's most outstanding vocalists, instrumentalists, arrangers, track producers, engineers, and special guests.
Often described as timeless—due to its sincere and intimate lyrical expressions of human emotions, love, interconnectedness, affirmation, yearning, and hope—Tapestry is considered one of the greatest singer-songwriter albums of all time. With over 25 million copies sold, it was also a commercial and critical success, staying at no. 1 for 15 straight weeks and winning four Grammy Awards: Album of the Year, Song of the Year ("You've Got a Friend"), Record of the Year ("It's Too Late"), and Best Pop Vocal Performance, Female.
Tapestry made King a star in 1971, but she had already been a hugely successful staff songwriter for more than a decade, during the famed Brill Building era, with her former husband, Gerry Goffin. At only 28 years old, King wrote or cowrote all of the songs on Tapestry, several of which had already been hits for other artists, such as the Shirelles' "Will You Love Me Tomorrow," Aretha Franklin's "(You Make Me Feel Like) A Natural Woman," and James Taylor's "You've Got a Friend." Tapestry became a soundtrack to many people's lives while helping to launch the singer-songwriter movement of the early '70s, inspiring and influencing a generation of writers, then and now. 
How to Watch
Tune in at 7:30 p.m. on Berklee's YouTube channel.