Presented By
#BerkleeTogether Concert Series
Bri Joi (Virtual Performance)
Event Dates
Wednesday / March 3, 2021 / 8:00 pm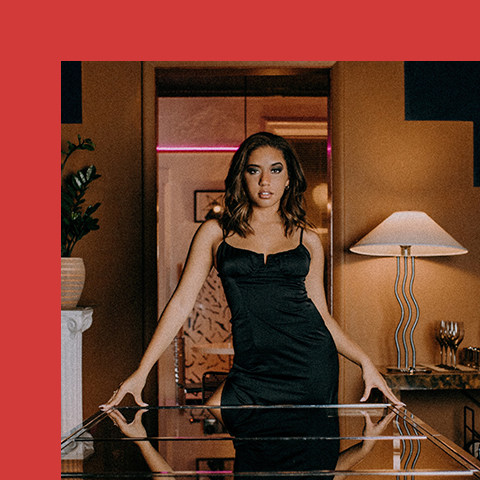 The #BerkleeTogether Concert Series features students performing together virtually from different locations around the globe. Whether at home, in a recording studio, on a balcony, or on a mountaintop, #BerkleeTogether videos will showcase the unique artistry and collaborative spirit of the Berklee community. Join us every other Wednesday at 8:00 p.m. ET on Berklee's YouTube, IGTV, and Facebook pages.
This week, Berklee student Bri Joi and her band will perform "I Wish I Missed My Ex" by Mahalia. Her band comprises three musicians: Alonzo Miles Jr. (piano/keyboard and arrangements), Cavon Brown (drums), and Perris Fisher (bass).
About the Artist
Having a passion for singing her whole life, Bri Joi was drawn to the diversity and leadership Berklee had to offer in order to perfect her craft. Her goal is to have an international platform of collaboration in music to inform, influence, and empower unity for her generation. Coming from Chicago, she spent her first year attending Berklee online. In this virtual environment, she has participated in several of Berklee's shows that educate and entertain people of all ages. She was pleased to release her first single, complimenting Berklee's 75th year anniversary, entitled "Let Me See You." 
How to Watch
Tune in at 8:00 p.m. on Berklee's YouTube, IGTV, or Facebook pages. If you miss the show, archived performances can be found on Berklee's YouTube channel, IGTV channel, or Facebook Videos page.