Behind the Music: The Walt Disney Television Creative Team Shares Advice on Music Careers
This event has passed.
Please see the
events listing
for upcoming events.
Event Dates
Friday / August 7, 2020 / 1:00 pm
See description for how to participate virtually.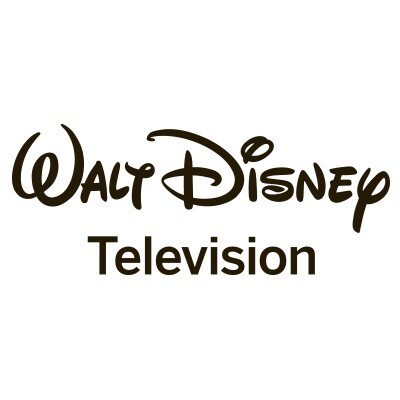 Join the creative team from Walt Disney Television to learn about careers in music supervision, music editing, and composing. A home to dynamic storytellers and talented creators, Walt Disney Television develops, produces, and programs exceptional content with more than 250 programs each year reaching upward of 227 million households a month across multimedia platforms.
RSVP in the Berklee Career Manager to receive the Zoom link for the event. 
Stefanie Henning, associate vice president of Career and Digital Strategy, will moderate the panel discussion.
Panel Participants: 
Madonna Wade-Reed, Music Supervisor; Vice President, Guild of Music Supervisors
Madonna Wade-Reed is a music supervisor, owner of Whoopsie Daisy Music and current vice president of the Guild of Music Supervisors. She currently supervises the CW series' All American and Batwoman. Her credits for television include work on such shows as American Crime, Reign, The Shannara Chronicles, Smallville, Alias, and others. Her film credits include Let It Fall, Lovesick, A Thousand Words, Fred and Fred 2, and My Boss's Daughter, among many others. Prior to her career in music supervision, Wade-Reed honed her skills (herding kittens, opening mail, and writing about herself in the third person) while working in feature films, commercials, and assisting a well-known actor. A lifelong love of music led to a career move into music video production (finding the right visuals to match the songs) and eventually flipping the process to work in music supervision (finding the right songs to match the visuals). When she's not working, you can find her in her kitchen testing recipes, stealing fruit from her neighbor's garden, and buying shoes (she's really really good at that).
Derryck 'Big Tank' Thornton, Music Supervisor
Derryck "Big Tank" Thornton has never allowed himself to be boxed into just one area of expertise. After meeting Damon Wayans through a friend, Big Tank broke through in the television industry serving as a music composer on ABC's My Wife & Kids in 2005. He's since notched composer credits in You Got Served, The Boondocks, and many more. Thornton's wide-ranging musical expertise combined with an understanding of Hollywood's inner-workings allowed the Azusa Pacific University alumni to graduate to the role of music supervisor, where he's taken on added responsibilities for shows such as Star, Showtime favorite The Chi, Swagger, Greenleaf (producer), and Ava Duvernay's Cherish the Day to come to life. He's also onboard for a pair of upcoming anticipated STARZ series such as Black Mafia Family and 50 Cent's Power Book II: Ghost prequel. Thornton went from DJing suffocating frat parties in college to brokering deals inside executive boardrooms. The Pittsburgh native held a pair of A&R stints at Geffen Records (2008–2011) and EP Entertainment/Universal (2015–2018), which saw him assist in cultivating the lucrative careers of Slim Thug, Keyshia Cole, and Alessia Cara. With a stable career in pharmaceutical sales allowing him creative freedom, a push from his mentor Timbaland propelled Thornton into realizing his production dreams. Big Tank originally landed on the mainstream radar at the turn-of-the-century when producing the wiry "One Minute Man" for Missy Elliott and Ludacris. He's continued to decorate his star-studded production discography with a myriad of placements from Ne-Yo, who he gave his stage name to, Fabolous, Rihanna, Queen Latifah, and Christina Aguilera. The entertainment chameleon's decades of industry experience leave Thornton unphased when presented with just about any task.
Jeremy Summers, Executive Vice President, 20th Century Fox and Fox 21
Jeremy Summers is the executive vice president of television music at 20th Century Fox where he oversees the soundscapes to some of TV's biggest shows.  From favorites such as This Is Us, Homeland, Empire, and The Simpsons to cultural breakthroughs such as The Chi and Fosse:Verdon, his purview includes overseeing underscores, licensed music, the creation of original songs, and musical guest artists. Prior to Fox, Summers led the transformation as president and general manager of the entertainment company, the Firm.  When he left, the company had sold more than three million albums, was producing five scripted TV shows, had a slate of films in production, and was a driving force behind then client Ice Cube's Straight Outta Compton. Summers is most recognized for his work in support of artists from his time in the label business where he grew from head of Universal Music's Canadian team to chief marketing officer of Interscope Records. It was at the former that he led the global marketing rollout for a little known artist at the time, Lady Gaga. Over the years he worked with a veritable alphabet of artists, from Bryan Adams to Zucchero, and many more in between, crafting their marketing and communication strategies. A lifelong musician, he has mentored or cosigned many executives in our contemporary music business, and has personally lent hours of support to the the leadership team for Music Unites, an L.A.-based nonprofit that delivers school-based music education partnerships to at-risk public school students.   
Ward Hake, Senior Vice President of Music, 20th Century Fox and Fox 21
Ward Hake is the senior vice president of music for 20th Century Fox and Fox 21, two divisions for Disney Television Studios. Hake oversees all aspects of music from script to pilot, and then through its life on the air. This includes the creative vision for the score, theme songs, special guest music artists, original songs, budgeting of each show, and soundtracks. He also supports the selecting of composers, music supervisors, and music producers that fit each TV project. Hake has worked on over 500 TV shows and pilots during his 20-year career in TV, including such award-winning shows as Glee, Modern Family, Buffy the Vampire Slayer, The Simpsons, Empire, and countless others.
Kristi Shuton, Manager, Creative Talent Development and Inclusion, Walt Disney Television
A long-time Walt Disney Television cast member, Kristi Shuton has spent time working in various positions at ESPN and ABC, joining the Creative Talent Development and Inclusion (CTDI) team in 2006. In her current role as manager, Shuton partners with network/studio programming and casting executives to connect professionals at all levels to opportunities at Walt Disney Television (WDT) and beyond. She also helps guide the WDT writing and directing programs, contributes to identifying and cultivating talent, and provides creative guidance and professional development opportunities. Shuton's extensive knowledge of diversity trends positions her as a key contributor, engaging with the creative community, diverse national partners and advocacy groups, as well as entertainment industry guilds. She has served as a panelist at the annual Comic-Con International: San Diego as well as various film and comedy festivals. A Colorado native, Shuton is an avid supporter/volunteer for the Adopt the Arts Organization and mentors creative young minds through volunteering at school campuses and workshops. Additionally, she also serves on a nonprofit board of directors with Hollywood music producers in support of efforts to end human trafficking. She received her Bachelor of Science degree in computer engineering from California State University, Northridge.
---
About Walt Disney Television
Walt Disney Television is the iconic collection of the Walt Disney Company's entertainment and news properties creating award-winning content across an impressive portfolio of television brands and businesses, including ABC Entertainment, ABC Studios, ABC News, the ABC-owned television stations, Freeform, Twentieth Century Fox Television and Fox 21 Television Studios, FX Networks and FX Productions, the Disney Channel networks, and National Geographic Partners. Walt Disney Television's Creative Talent Development and Inclusion (CTDI) connects writers, producers, directors, crew, and other talent at all levels to opportunities across Walt Disney Television.