Aerosmith Drummer Returns to Berklee
November 6, 2008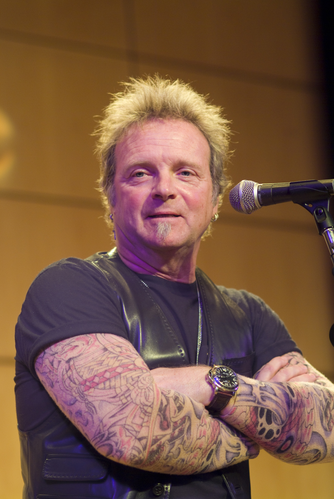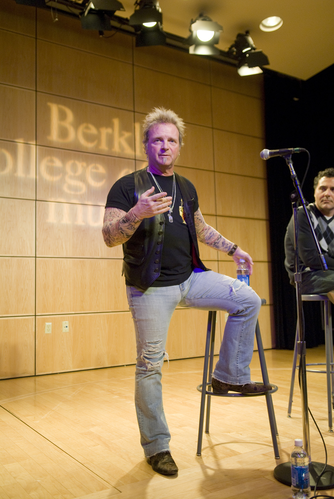 Aerosmith drummer and Berklee alumnus Joey Kramer visited Berklee's David Friend Recital Hall for a Q&A session with students.
Kramer attended Berklee in 1970, and, like many students in those days, left before finishing his degree in order to go on tour. Students asked not only about his practice techniques and advice for up-and-coming drummers, but also about the life experiences he gleaned from decades of performing. 
Zildjian, Kramer's sponsor, had a representative on hand with free merchandise for students. Click on the photo at the left for a slideshow of the clinic.
For more on Aerosmith's relationship with Berklee, read about Steven Tyler's 2002 clinic and 2003 commencement address.