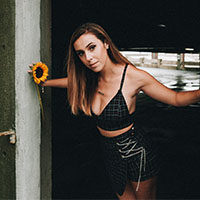 Jackie Foster B.M. '18 is an award-winning vocalist from San Diego, California, who attended Berklee as a recipient of the Berklee Lollapalooza Endowed Scholarship. Foster distinguished herself as a semifinalist on season 14 of NBC's hit show The Voice and was mentored by three different coaches: Kelly Clarkson, Adam Levine, and Alicia Keys. Whether it's pop, rock, R&B, or jazz, Foster's warm, rich tone and powerhouse vocals can fill up a room and leave audiences wanting more. 
---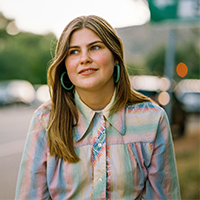 Jobi (Jobi Riccio) is a student songwriter and performer from Denver, Colorado. Inspired by classic country and bluegrass, and artists such as Bruce Springsteen and Joni Mitchell, she writes songs with folk and roots sensibilities. Jobi has received acclaim for her writing, and was selected as a finalist in the 2018 Rocky Mountain Folks Festival Songwriter's Showcase. She also appeared on Women in Music's compilation album Sincerely, Women. Jobi's Strawberry Wine EP came out in February 2019.
---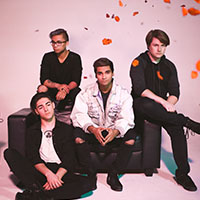 Roy Juno is the collective name shared by three producers and instrumentalists based in Allston, Massachusetts. Led by lyricist and frontman Sayak Das B.M. '18, the band blends themes such as identity struggles, false hero glorification, and celebrity ego death with sound design that transports the listener to an era where synthesizers were the vanguard of pop. Roy Juno's rhythm section, consisting of Henri Young B.M. '17 (bass, synthesizer) and Josh Parra '17 (drums, auxiliary sampling), seamlessly blend a wide range of influences, resulting in a truly modern pop sound.
---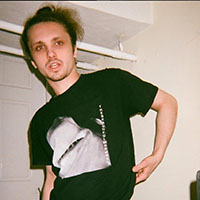 It's best to think of MKULTRA as a cinematic universe where characters with names like the Milk Man, Green Guy, Meat Man, and Brain Child are all part of a very complex mythology. On his 2018 album, THE MKULTRA SHOW, the Milk Man is the protagonist. MKULTRA draws listeners into his crazy universe of experimental hip-hop, new sounds, and feelings. Bring on the Milk Man.
---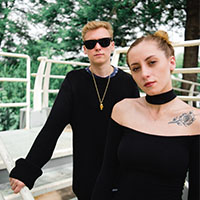 GOLDSPACE is an electro-pop/hip-hop duo composed of students Maia Quin and Andre Samuel. Their sound is a blend of future R&B and hip-hop, although style and genre don't prevent them from using all kinds of sounds and influences. GOLDSPACE's first two singles have appeared multiple times on Spotify's biggest playlists, including Fresh Finds and Poptronix. The duo frequently features producer and DJ Trey Kams.
---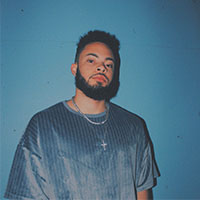 ALX (Aaron Gregory) is a singer-songwriter from Jacksonville, Florida. "I used to be that nerdy kid that would spend his weekends watching Dragon Ball Z," says Alx. "Now I'm that nerdy kid that spends his weekends watching Dragon Ball Z and making music." He began following his passion at 14 and has since opened for T.I. and ELHAE. His creative lyricism, intricate beats, and influences (Trey Songz, Big Sean, Eric Bellinger, Omarion, Ty Dolla $ign) are reflected in his music.