Notable Berklee Grads
May 11, 2009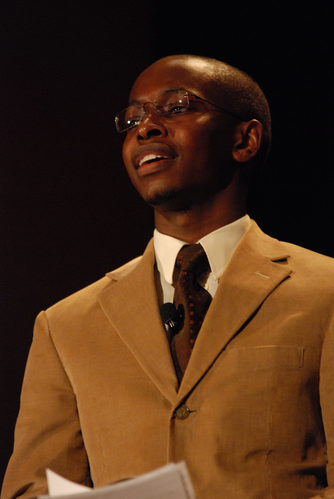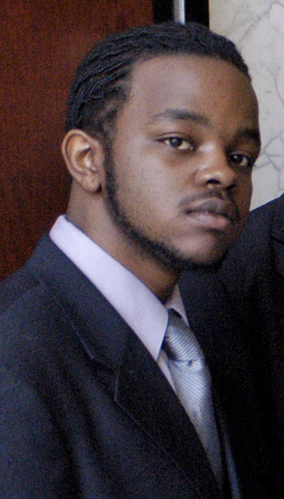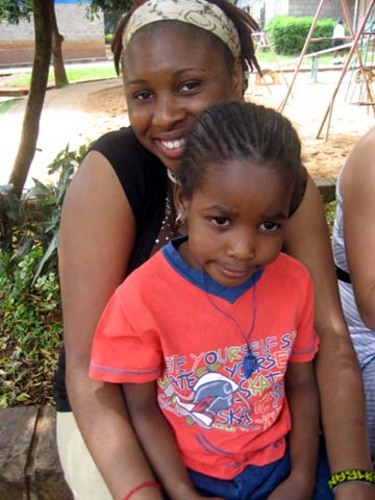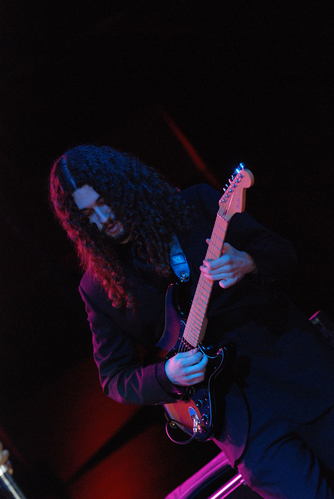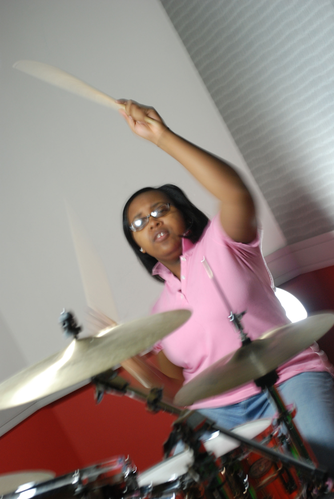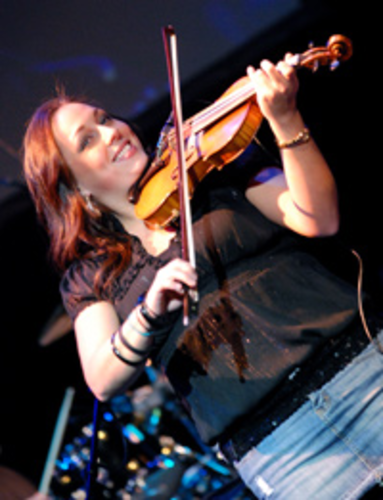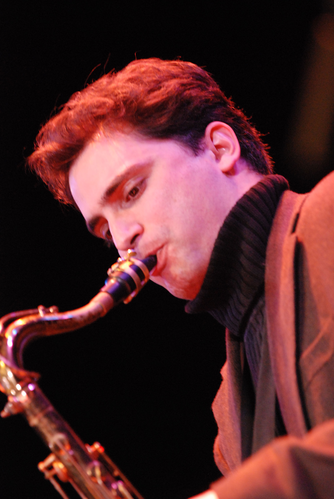 Too many Berklee students graduate each year for us to tell all of their fascinating stories. But here are the paths that led eight graduating seniors to their final walk across the stage.
Kundayi Musinami
A resident of Boston's Back Bay, Kundayi Musinami came to Berklee from war-torn Zimbabwe with only $12 in his pocket and without any acquaintances in the U.S. Through passion, persistence, and faith, he gained scholarship support and has thrived, but sacrificed heavily in pursuit of his dreams. He has not been able to see his family or return to his homeland—even for the funeral of his beloved grandmother who raised him—in five long years due to economic and political circumstances. An effort was undertaken to raise funds to bring his parents to the graduation ceremony for a long-awaited and emotional reunion, but it ultimately fell short of its goal. Musinami graduates with degrees in music business/management and music production and engineering. After graduation, he is forming recording networks CJCC and Kaleo Nation that will apply innovative new business models to the music industry. Read a speech that Musinami gave at last year's convocation.
Victor Gould
A pianist from Simi Valley, California, Victor Gould is one of only six musicians selected for the prestigious Thelonious Monk Institute of Jazz Performance, class of 2011, in New Orleans. He will spend the next two years studying with the program's artistic director, acclaimed trumpeter and composer Terence Blanchard. This full-scholarship, graduate-level program allows the world's most gifted musicians to study with the greatest living jazz masters. Gould has performed with Blanchard, Donald Harrison, Branford Marsalis, Kurt Elling, Ralph Peterson, and many others. An alumnus of Los Angeles County High School for the Arts, he also received Berklee's Herbie Hancock Presidential Scholarship, a full-ride award to attend the college. Check out a concert by Gould and the rest of the Thelonious Monk Institute scholarship winners this summer.
Whitney Jones
From Douglasville, Georgia, Whitney Jones completed the demanding music therapy degree while juggling many roles: mother, student, employee, and volunteer. Although she didn't have money for college, she came to Boston determined and received financial aid and merit-based scholarships. Her son has been a key motivator throughout. Says Jones, "When I felt like giving up, he would remind me that I had to press on, saying, 'Mommy, did you do your homework?' I would remember that I have to finish, if not for me, then for him. Even if that meant bringing him to class, which sometimes I did." Jones becomes the first college graduate in her family. She also does extensive volunteer work at homeless shelters and created and implemented a music program at a Head Start facility in Boston. After graduation, Jones plans to complete a clinical music therapy internship at a psychiatric hospital and would someday like to open a facility with programs helping homeless women, victims of domestic violence, and teen mothers.
Claudia Eliaza
A Haitian American music therapy major from Novato, California, Claudia Eliaza traveled to Kenya in 2007 to work with children affected by AIDS and HIV in an orphanage. As a member of California-based organization the Young Americans—a group using music and dance to educate—she saw the power of music and wanted to help people express their voices, leading her to pursue music therapy. She finished her clinical internship at the Community Music Center of Boston and was immediately hired to work there. She works with individuals with a wide range of abilities, runs two adult day treatment programs, and coleads an enrichment program. Eliaza is also a jazz vocalist who recently toured Russia, where she was the first American to perform jazz in Yakutsk, Siberia. Read Claudia's Music Therapy in Africa blog.
Patrick Faherty
Hyde Park's Patrick Faherty graduated from Berklee with his tuition fully covered by a Berklee City Music Scholarship. Yet this almost didn't happen. He barely finished high school and initially was denied entry into Berklee, his number one college pick. He says self-doubt was the obstacle. Barely graduating from the Boston Arts Academy in 2003, the guitarist wasn't accepted to the college not because he didn't have the talent, but due to failing grades. That fall, he enrolled at Harvard Extension to improve them. He successfully completed four courses there and received all As. He thought, "If I can make it at Harvard . . . "  He tried again and was accepted to Berklee for the fall of 2004. Once there, he maintained a place on the dean's list and kept busy with a double major—music business/management and performance. He directed a band and worked continuously to support himself. After graduation, Faherty plans on teaching guitar lessons and using the contacts he's made over the years to enter the music marketing industry. Read about Faherty's performance at Massachusetts governor Deval Patrick's inauguration.
Ayeisha Mathis
Many people only know Ayeisha Mathis as a drummer, unsurprising since the Boston native has endorsement deals with Zildjian and Vater Percussion, and performances with percussion superstars including John Blackwell, Sheila E., and Dennis Chambers in her pocket. Mathis continues to play, but her focus at Berklee has been on another long-time passion, music production. Mathis recently started the Sound Doctrine Company, a three-armed organization that allows her to bring her diverse interests together under one roof. Its production house is preparing for the September release of an album by the Revival Time Singers, her family's group. Her Sound Check Project works on outreach and artist development, and offers master classes and drum lessons. Mathis is currently putting a Sound Doctrine house band together.
As the first recipient of the prestigious, full-ride Paul Simon Presidential Scholarship, Mathis chose a dual major in music production and engineering and music business/management. She says her studies have given her "the tools to operate [her] vehicle"; she has honed her skills as a producer and learned about grassroots marketing and guerrilla promotions. Mathis is also the musical director for her church, Revival Time Flame of Fire Ministries International in Hyde Park, and credits her faith with helping her realize her wide-ranging vision. Her church family helps, too—the Revival Time Singers will soon release the gospel single "Jesus More than Anything," written by Pastor Dwayne Frazier and produced by Mathis, to raise funds for Sound Doctrine. Read about Mathis's performance with Bobby Brown at the Boston Music Awards.
Ivonne Hernandez
Canadian violinist and fiddler Ivonne Hernandez, a performance and music business/management major, is on her second go-round at college, having received a degree in classical violin performance and pedagogy from the University of Victoria. Afterwards, Hernandez took four years to teach and tour, but was soon drawn to Berklee by its Strings Department, where she could learn jazz and improvisation, and by the Music Business/Management program. While at Berklee, she started the Folk Arts Quartet with cellist Liz Maxfield, violist Julie Metcalf, and fiddler Hannah Read, all fellow Berklee students. The quartet began with jam sessions in class, and according to Hernandez, they "thought it would be cool to amalgamate jazz and fiddle music together." Hernandez has put her music business education to work immediately, handling many of the business aspects of the band. The quartet just released its self-titled debut CD and will start a tour at the end of May that will take it to Washington, British Columbia, and two big summer festivals, the Ness Creek Music Festival in Saskatchewan and Falcon Ridge Folk Festival in New York. 
Hernandez began to learn the Suzuki method at age 3, folk fiddle styles soon after, and has placed in every fiddle competition she's entered since the age of five. She has taken the top prize at the Grand North American Fiddle Championships four times since 2000, and as a rising young performer in Canada she opened for artists including Alan Jackson and Carolyn Dawn Johnson. Hernandez has put herself through Berklee in six semesters and has performed in many concerts and ensembles during this time, among them a thrilling appearance before Paul Simon and Christopher Guest when they joined the board of trustees earlier this year. Read about Hernandez's performance at the Canada Comes to Berklee concert.
Kyle Nasser
A professional music major from New Bedford, Massachusetts, Kyle Nasser initially planned a career in banking or management consulting, and matriculated to Harvard to study economics and political philosophy. The saxophonist and composer had been active in his high school jazz program, though, and was lead tenor in the All-State and All-East Honor Jazz Ensembles. He played in the Harvard Jazz Bands, and had the opportunity to perform with many renowned jazz artists, including Hank Jones; Dave Douglas; Berklee professor Joanne Brackeen; and, during Nasser's senior year, Joe Lovano, another tenor saxophonist and Berklee's Gary Burton Jazz Chair. These experiences persuaded him not to leave his musical life behind, and, after graduating with honors from Harvard, he enrolled at Berklee with a full merit scholarship in the fall of 2006.
While at Berklee, Nasser crossed paths with Lovano again, playing in two of his ensembles. In another surprising twist to his story, he discovered an interest in classical composition and loaded up on classes in traditional harmony and counterpoint. "I'm looking to bring [classical composition techniques] into my jazz writing, to deepen it," he says. Nasser's tune "Angelique" appears on Dedication, an album the student-run label Jazz Revelation Records recently released. An active player at Boston venues such as Wally's, Nasser plans to move to New York in September. He'd like to play as a sideman for a few years and then to lead his own group. Meanwhile, as his banker friends face layoffs amid the economic turmoil, Nasser wonders, "Who would have thought I'd have picked the safer career path?" Listen to "Angelique" on the CD Dedication.
2009 Commencement Coverage