Berklee Alumni and Faculty Win 13 Grammys
February 11, 2008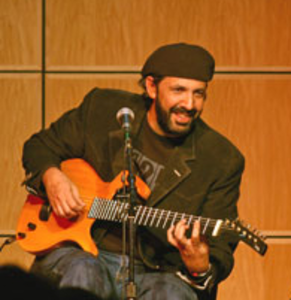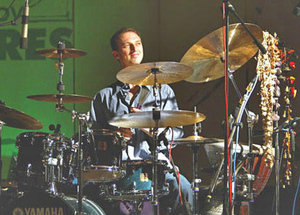 Last night's 50th anniversary Grammy Awards ceremony proved fruitful for 10 Berklee alumni and three faculty members, who emerged with a total of 13 honors.
Exemplifying the diversity of musicians, songwriters, and engineers coming from Berklee, the winners were recognized for their outstanding contributions in fields that included rap, new age, jazz, Latin, and classical music.
With last night's wins, Berklee alumni have now received a total of 162 Grammy Awards.
See the complete list of alumni winners.
Quincy Jones '51 picked up his 28th Grammy for Best Rap Song: "Good Life" from Kanye West's album Graduation. Andrew Dawson '01 also won for his work with West, taking home a Best Rap Album award for mixing/engineering Graduation. Juan Luis Guerra '83 won Best Tropical Latin Album, his second Grammy, for La Llave De Mi Corazon.
Also racking up repeat wins were Turtle Island Quartet members Mads Tolling '03 and Evan Price '96, who won Best Classical Crossover Album for A Love Supreme: The Legacy of John Coltrane.
Berklee faculty members scored big last night as well. Associate professor Eugene Friesen took home his third Grammy, for Best New Age Album. Mark Walker, associate professor of percussion, and Oscar Stagnaro, professor of bass, won Best Latin Jazz Album for Funk Tango by the Paquito D'Rivera Quintet. Pernell Saturnino '95, Diego Urcola '90, and Alon Yavnai '95 also won as members of the Paquito D'Rivera Quintet.
Other alumni winners were Carlos Colon '04 of the band Black:Guayaba for Best Latin Rock or Alternative Album and Luciana Souza '88, featured artist on Herbie Hancock's Album of the Year River: The Joni Letters.
Berklee at the Grammys