Students and Alumni to Perform in Mexico Concert and Competition
August 19, 2009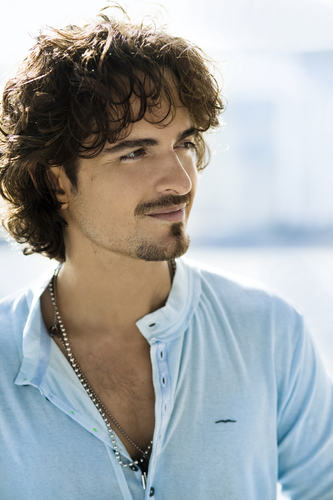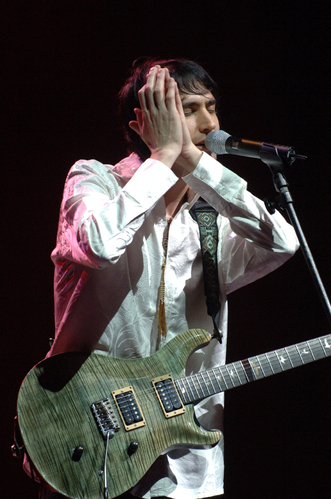 Six rising Latin American artists who are students or alumni of Berklee College of Music will perform their original tunes in an international concert that marks the climax to the Spanish-language songwriting competition Berklee Canta en Español. Contest finalists will share the stage with alumni who are among Latin music's newest stars on October 7 at the world-renowned Lunario National Auditorium in Mexico City. Finalists will be announced soon at myspace.com/berkleecanta and berklee.edu/berkleecanta.
The concert event is presented by Berklee and the Sociedad General de Autores y Editores (SGAE), and will be filmed by Televisa, the largest media company in the Spanish-speaking world. At a press conference in Mexico City on August 19, it was announced that the TV special would debut on November 22, repeating on November 29 and again in early December, on the Televisa cable/satellite music channel Telehit. The broadcast will reach 60 countries and has the potential to reach millions of people, offering a tremendous promotional platform for all of the participating artists.
The concert will also feature a panel of Latin music industry leaders who will judge the finalists and choose one winner to film a music video that will be distributed to millions of people on Telehit and MySpace Latino. Industry judges are Beto Cuevas, vocalist from the band La Ley; Memo del Bosque, general director of Telehit; and Ricardo y Alberto Gaitán, from Estefan Enterprises/Crescent Moon Records, with production credits for Ricky Martin, Paulina Rubio, Gloria Estefan, and others.
Popular Latin artists and Berklee alumni set to appear are Motel, Tommy Torres, Benny Ibarra, Manelick, and Alexander Acha.
"This is the first time Berklee has joined forces with an international community to develop a television show promoting student and alumni talent," said the competition's executive producer Javier Samayoa, who graduated from Berklee in 2009 with a degree in music business/management. "The competition and concert is meant to launch the most promising Latin talent from Berklee and the big names that have studied there."
Mexico City is the perfect location for the event, being the Latin music industry's gateway to the rest of the world. Many students, like Guatemala native Samayoa, come to Berklee from Latin America to prepare for their careers. More than 10 percent of Berklee's student population are of Hispanic origin. Spain, Puerto Rico, and Mexico are home to more Latino students born outside the United States from among 12 Latin American countries represented on campus. Berklee's online extension school Berkleemusic has enrolled 285 Latin American students. The college annually auditions and interviews applicants in Mexico, Argentina, Panama, Ecuador, and Spain, among other Spanish-speaking territories.
Berklee alumni have won 30 Latin Grammy Awards. Prominent Latin artists who attended Berklee include Juan Luis Guerra, Ximena Sariñana, and Natalia Lafourcade. The college has also granted honorary doctor of music degrees to Latin American artists Emilio and Gloria Estefan, Rubén Blades, Tito Puente, Cachao, Rosa Passos, Guerra, and others.
Berklee, in partnership with SGAE, is building a new campus in Valencia, Spain, slated to open in 2012. Berklee Valencia will be situated in a cultural complex called ARTeria Valencia, a network of music, recording, and education spaces constructed by SGAE in several Spanish and Latin American cities, including Mexico City.