Student Profile: Jack Shenker
February 27, 2009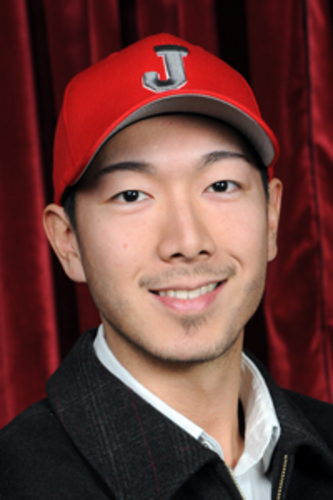 Like many Berklee students, Jack Shenker came to the college from half a world away: New Zealand. The atmosphere he came from was miles different, as well: Shenker studied law, not music, before coming to Berklee. And he came to study his second instrument. All in all, he was set for a big culture shock.
Fortunately, he was in the first entering class to get a helping hand to navigate the Berklee and Boston waters: the First-Year Student Advising Program (FYSAP). Shenker so valued the experience that he became an advisor to new students himself.
Now he balances his 90-hours-per-semester position as a senior peer advisor with his studies, the Music Business Club, the Berklee Internet Radio Network, and musical projects with friends—many of whom he met through FYSAP. Good thing this drummer keeps good time.
You got your first degree—in commerce and law—at the University of Auckland. How was starting at Berklee different?
At the University of Auckland, it's like a 30,000 student population. There was no such thing as student advising because the sheer numbers made it impossible. I pretty much stuck with my group of high school friends who all studied the same subject at college because it was such a huge crowd, with hundreds of students in each class.

So coming to Berklee was really awesome, because each class only had like 10, 15 students. I think it was much easier to get to know people. And the [advising] program's actually had a huge influence on the connections and friendships that I've made at this school.
How does FYSAP work?
About a month before a student comes to Berklee, they receive an email from my boss, who's the first-year student advising coordinator. The student will hear from their peer advisor pretty soon after that via email. During orientation week we have a meeting on the first day. Each student is placed into a group of 10 to 15, split by age and whether they're first-time freshmen or transfer students. We assign each group a faculty or staff member as an advisor as well.

Peer advisors get trained on how to give students advice or refer them to other departments. Basically we're the freshmen's first resource at the school for academic, musical, and social stuff. It's our job to facilitate a smooth transition into the college. Studies, I think, have shown that the first-semester integration process is key to whether a student continues on through graduation.

I organize an event every three or four weeks. Usually I take my group to lunch at Fire & Ice. I also meet up with each advisee individually for coffee to talk about registration toward the end of the semester. In the summer I took some of my advisees to see The Dark Knight, which was great. It's really up to the group and how interested they are. Overall, we've had an overwhelmingly positive response. From my perspective this is a great program at Berklee.
Now that you're an advisor and not a newcomer, what do you get from the program?
It's not only a really prestigious job to have on campus; it benefits the peer advisors a lot because they have unique networking opportunities. Each semester you get to meet a new group of students. There's also a pretty tight network of friendship within the advisors.

Some of the friends I stay in touch with the most here I met either during the first week in my peer advising group or through those friends. And now several of my past advisees have become really good friends. We collaborate from time to time. For example, I just wrote several string arrangements for a singer/songwriter friend.
How did you decide which instrument to study at Berklee?
Drumming's actually fairly new for me in terms of playing time. I started around the time I went to college in Auckland. My primary instrument overall is classical piano, which I studied for 11 years. When I graduated from high school, I wanted to try something completely new. I never thought at that stage that I'd be studying drums at Berklee College of Music. Sometimes I still wake up and think, "Wow."

I guess I have a lot on my plate—writing music while balancing my commitments and activities. It can be overwhelming. But I figure this is the time to do it. I won't have more opportunities after I graduate.
What advice do you have for new students? (In case you're not their advisor!)
I want to stress to entering students to utilize all the resources we have available, because we do have a lot of departments working towards making the Berklee experience the best it can be. And it is getting better and better, every semester. When I entered, the [advising] program was just getting started—no one was really sure how to approach it. Each semester we find newer and better ideas. So just keep your eyes and ears open. Use everything that's available.
Top 5 Albums
Jamiroquai, Travelling Without Moving
Red Hot Chili Peppers, Blood Sugar Sex Magik
Daft Punk, Discovery
John Mayer, Continuum
Dexter Gordon, Go