Women Musicians Network's 14th Annual Concert March 3
February 16, 2011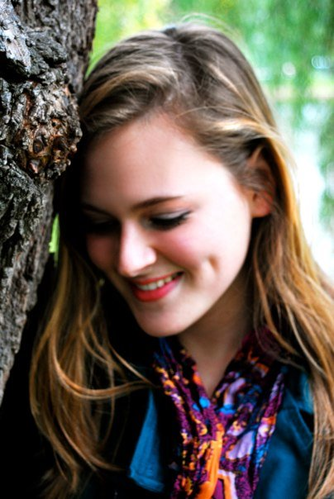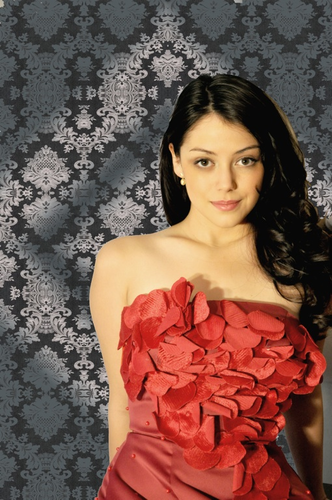 More than 50 women will grace the stage at the Berklee Performance Center when Berklee's Women Musicians Network (WMN) presents its 14th annual concert on Thursday, March 3. Female students from countries around the world ­—including Argentina, Japan, Italy, South Korea, Spain, and the United States—will showcase their songwriting, arranging, performing, producing, and engineering talents in this popular concert. The show features 12 diverse acts led by women performing original music across genres including Spanish folk, alternative pop, R&B, film, theater music, vocal jazz, art song, flamenco, and Middle Eastern-influenced hip-hop.
The Women Musicians Network concert is open to all ages, and begins at 8:15 p.m., at the Berklee Performance Center, located at 136 Massachusetts Avenue, Boston. Tickets are $10 and are available at ticketmaster.com or at the box office. Please call 617 747-2261 or visit berkleebpc.com for more information.
This year's concert features two guest performers. The Berklee City Music Prep Ensemble, led by City Music teacher Sherry Young and Berklee student Jaimie LaPine, is comprised of area middle school students attending the City Music Preparatory Academy. Last year, WMN broadened the network with the inclusion of City Music—a successful addition they decided to continue. For Holstedt, the concert is all-encompassing. She says, "We have students in middle school, high school, and college in the show, along with graduates and faculty, showcasing women in all stages of the Berklee experience."
Berklee alumna and faculty member Daniela Schächter will also give a guest performance. "Daniela is an established and acclaimed jazz piano player, vocalist, composer, and arranger," says Lucy Holstedt, WMN's faculty advisor. "She is both a Berklee graduate and an alumna of the WMN concert, making her an excellent role model for our women students and an exciting act to include in the show."
In addition to the City Music ensemble and Schächter, performers include Katie Marshall, Kozue Kuriyama, Sissy Castrogiovanni, Se-eun Kim, Elisa Lomazzo, Sarah Eide, Liz Lohnes, Silvina Moreno, Ariadna Castellanos, and Candy Mabra (China Fox).
WMN, under the direction of Holstedt and voice faculty Christiane Karam, is the only annual concert at the Berklee Performance Center presented by a student club. WMN meets weekly in the fall, not only to plan the concert but to hold film screenings and discussion nights. Guest presenters have included a music lawyer, a martial arts instructor, and singer-songwriter Peggy Seeger. WMN students have also given volunteer performances at a local women's shelter and performed with Holstedt at a benefit concert at the Cambridge Multicultural Arts Center.
About the Artists
Katie Marshall (alternative pop) is a singer-songwriter from Bucks County, Pennsylvania. Marshall, a music production and engineering major, has been writing music from a very young age. She is currently recording an EP of original songs at New York's Downtown Records with engineer Zach Hancock who has worked with artists including Alicia Keys and the Roots. She plans to release the recording in early 2011 and perform with her band in Boston, Philadelphia, and New York in the summer.
Kozue Kuriyama (jazz instrumental) began playing piano at 3 while growing up in Japan. After high school, Kuriyama attended Tokyo College of Music, where she performed in a variety of concerts, festivals, and recitals, and earned a bachelor's degree in music. At Berklee, Kuriyama has turned her attention to studying Latin styles, an opportunity she didn't have in Japan. Kuriyama collaborated with her sister to release the album Power in 2008 and performed at an international music festival in Portugal. She plans to record more original music with her band soon.
Sissy Castrogiovanni (vocal jazz) was born in Catania, Italy, where she began singing and composing at 5. She was naturally drawn to the blues, and self-taught until the age of 20, when she began studying music at Centro Etneo Studi Musicali. Castrogiovanni was soon teaching vocal lessons at two private schools and performing onstage alongside notable jazz players in Sicily. She won the Recognition of Outstanding Musicianship Award at the Umbria Jazz Festival in 2008, and in 2009 received a scholarship to study at Berklee.
Se-eun Kim (atmospheric film score) was born in Seoul, Korea. She began playing piano at 8 and winning piano contests in elementary school. Kim earned a bachelor of arts in piano performance from Bethesda University in California, and a diploma in piano performance from the Konservatorium Wien in Austria. In college, she became interested in jazz, and studied at the Seoul Jazz Academy. At Berklee, Kim is busy performing as a soloist, with vocal ensembles, for auditions and proficiencies, and with bands.
Elisa Lomazzo (alternative pop/theater music), from Providence, Rhode Island, wanted to be a painter as a child, but she was messy and disorganized. At 7, she began piano lessons and explored other instruments, including guitar, before finding her voice. Lomazzo also took an interest in poetry, and in combining her passions, discovered the art of songwriting. Her style is rooted in the sad themes of loneliness expressed in her early songs, only now with a hint of sarcasm. Lomazzo, a voice principal with a focus in songwriting, is president of Musicians Against Sexual Violence at Berklee. She recently directed Eve Ensler's The Vagina Monologues, and will soon perform in the Musical Theater Club Revue.
Sarah Eide (art song) is a pianist, composer, conductor, and songwriter from Providence, Rhode Island. She has scored several independent films and video games, assistant-conducted the Berklee Contemporary Symphony Orchestra, and cofounded Culturehouse, a Boston-based concert series bringing together bands and local nonprofits. Eide has been collaborating with poet Jennifer Jean on works based on Jean's "Fishwife Tales," an epic lyric sequence detailing the life of a shape-shifting selkie, exploring the clash of feminine and masculine natures in a domestic setting. Eide and Jean have performed at numerous shows and poetry readings, and will perform at the Massachusetts Poetry Festival in May. Jean authored a book of poetry titled In the War. She writes for Art Throb magazine and has been published in numerous journals. Jean teaches writing and literature at Salem State University.
Liz Lohnes (R&B ballad), a singer and songwriter, has performed at venues including the Apollo Theater and the Hard Rock Cafe in New York, and at sold-out New England Patriots football games. She is the recipient of the United Divas Scholarship, which encourages women to be positive role models and leaders. She was recently featured on LL Cool J's blog as "Lady of the Week" with her song "Baby," and DJ Cut listed her song "Vera's Lullaby" in his top 10.
Silvina Moreno (Latin folk ballad) was born and raised in Buenos Aires, Argentina. Moreno is a singer-songwriter completing a dual major in music business/management and songwriting. When she graduated high school, she entered the Pontifical Catholic University of Argentina to study composition. "Deep down I know that my passion for the stage is the main reason I came to Berklee," she says. Moreno also says her classical training changed her musical perception completely, and therefore she seriously encourages any new music student to have basic classical training.
Ariadna Castellanos (flamenco-style piano and percussion), a pianist and composer, became the first Spanish Presidential Scholar at Berklee after graduating from the Guildhall School of Music and Drama in London. She has toured with Jorge Pardo, Los Vivancos, and others, playing in Israel, Athens, New York, the United Kingdom, Turkey, Romania, and all over Spain, and took part in a tribute to the great flamenco guitarist Paco de Lucía. She is working on her upcoming album to be recorded with Grammy-winning producer and Berklee visiting professor Javier Limón.
Candy Mabra (China Fox) (Middle Eastern–influenced hip-hop), who has been playing piano for eight years, got her musical start at a small coffee shop in downtown Kansas City. She loves playing and writing music, and singing all different styles. Before coming to Berklee, she lived in Missouri, Tennessee, New York, Arkansas, and Mexico. Mabra, a lover of all things musical, spent the spring and summer of 2009 recording a full-length album written in collaboration with her brother and friends from Arkansas.
Daniela Schächter, a pianist, vocalist, composer, and arranger from Italy, began performing in her teens. Schächter studied jazz at Berklee on scholarship and is now an assistant professor at the college. She has won numerous awards, including the Mary Lou Williams Women in Jazz Piano Competition, the Sisters in Jazz Competition, Betty Carter's Jazz Ahead Competition, and the Terri Lyne Carrington Endowed Scholarship. Schächter has released three albums as a leader, and has performed with artists including Patti Austin, Marian McPartland, Regina Carter, Christian McBride, and Shirley Horn.
The Berklee City Music Prep Ensemble, directed by City Music teacher Sherry Young and Berklee student Jaimie LaPine, is comprised of 10 middle school students, ages 9 to 14, who are attending the Berklee City Music Preparatory Academy. The members hail from several areas of Boston and surrounding towns, including Hyde Park, East Boston, Brighton, Dorchester, Brockton, Cambridge, and Winthrop. The ensemble will perform a new arrangement of Michael Jackson's "Earth Song."