Nona Hendryx, Siedah Garrett, Rock the BPC on October 8
September 22, 2008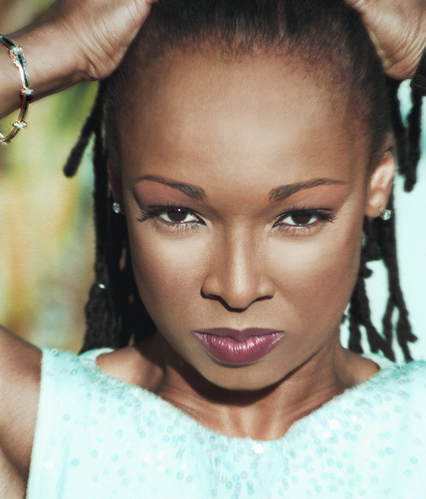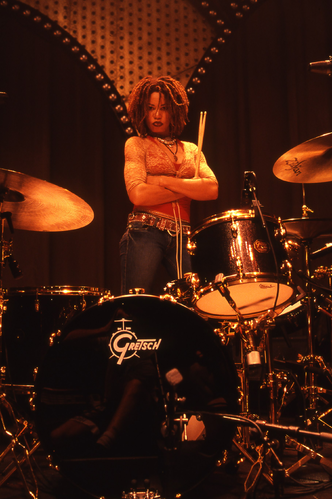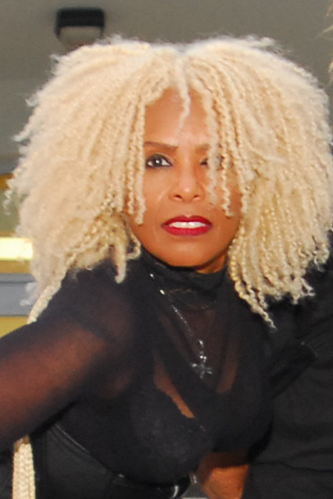 Women will rock the house when Berklee presents a one-time gathering of influential and groundbreaking African American female musicians. Berklee's Women In Rock residency brings Nona Hendryx, Siedah Garrett, Joyce Kennedy, Cindy Blackman, Meshell Ndegeocello, and Felicia Collins to the college for performances, master classes, and panels, October 6-8, culminating in a public concert Wednesday, October 8, at 8:15 p.m. The artists will perform their original music at the event.
The concert takes place at the Berklee Performance Center, 136 Massachusetts Ave., Boston, MA. Tickets are $10 ($5 for seniors) and are available at the Performance Center Box Office, through Ticketmaster at 617 931-2000, or at ticketmaster.com. Please visit berkleebpc.com or call 617 747-2261 for more information. 
Terri Lyne Carrington, a professor of percussion, is the musical director for the concert and will play drums for all of the artists, leading a star-backing band that includes powerhouse bassist Meshell Ndegeocello (who will not sing lead) and guitarist Felicia Collins of the Late Show with David Letterman. Rounding out the band is Berklee student Cedric Hanriot on keyboards and alumnus Aurelien Budynek on guitar. Student band Shea Rose opens the concert.
Women in Rock is the brainchild of Kudisan Kai, associate professor of voice, who will perform two of her songs with the band. Says Kai, "I wanted to offer the college something that was straight from my heart and experience, share my knowledge in this genre, and discuss the musical, social, economic, and political influences that made these women choose such a path. Many people don't even realize there is such a thing as a black female rocker. These women are very strong, multi-talented, and well-versed in several genres of music. I decided to showcase these women at Berklee, where they can garner respect as outstanding instrumentalists, singers, and Grammy Award-winning songwriters, and be role models for all-female musicians."
Kai is also the driving force behind a new course in Berklee's Liberal Arts Department titled Women In Rock, which opens for enrollment in the spring 2009 semester.
The Women in Rock concert is being filmed for inclusion in a documentary by Sheila Hardy, titled Nice & Rough, exposing the unknown history of black women in rock, and celebrating the complexity and courage of these daring, outrageous, sexy, soulful women who—despite what anyone thinks—choose to rock.
About the artists:
Nona Hendryx has always been on the cutting edge of music; from her work with groundbreaking glam funk band LaBelle in the 1970s, to a stunning solo career. Her songs are edgy, provocative, political, and full of double entendres and empowering messages that enabled the trio to break the traditional girl group mold. LaBelle racked up three gold albums and a worldwide No. 1 hit with "Lady Marmalade." Her solo efforts have been equally challenging, with albums in the varied genres of metal, funk, and new age. Collaborations with Prince, Peter Gabriel, Dan Hartman, and the Talking Heads showcased her versatility and far-reaching interests. The widely anticipated LaBelle reunion CD—with Hendryx, Patti LaBelle, and Sarah Dash—features new songs by Hendryx, and was produced by Lenny Kravitz, Wyclef Jean, and Gamble & Huff. The album, Back to Now, comes out October 21, followed by a world tour in 2009.
Siedah Garrett—a triple threat singer, songwriter, and performer—has written for a diverse selection of artists, including Aretha Franklin, Al Jarreau, the Corrs, Vanessa Williams, Barry White, and Amy Grant. Garrett's songs were featured on hit albums by Quincy Jones and Paula Abdul, but she is probably best know for co-writing Michael Jackson's worldwide hit, "Man In The Mirror."  As a vocalist, she sang a duet with Jackson on "I Just Can't Stop Loving You," and has also sung with acts including Johnny Mathis, Patti Austin, Quincy Jones, the Pointer Sisters, the Commodores, Kenny Loggins, and Chaka Khan. As a member of acclaimed London neo-funk band Brand New Heavies, Garrett cowrote more than half of the group's album Shelter, which sold more than a million copies in the UK. Garrett recently won a Grammy Award for the song "Love You I Do" from the movie Dreamgirls.
Joyce Kennedy formed Atlanta-based group Mother's Finest with husband Glenn Murdock in 1975. The band made history as the first multicultural heavy metal band and is considered the preeminent funk rock group, thanks in part to colead vocalist Kennedy. Lifting the spirits of funk rock to near-religious heights, she would part her lips at a microphone and release a lightning bolt of soul that struck a chord with all who heard her. The group released several critically acclaimed albums, including Mother's Finest and Another Mother Further.  Kennedy released two solo albums in the 1980s before reuniting with Mother's Finest in the early 1990s. Too out-of-the-box for black radio, but too black for rock radio, Mother's Finest found—and still has—a loyal, cult following. Kennedy recently appeared on the Daughters Of Soul tour along with Sandra St. Victor, Nona Hendryx, Lalah Hathaway, Indira Khan, and Simone.
Cindy Blackman spent three semesters at Berklee before moving to New York in the 1980s. Since that time, she has been seen and heard by millions all over the world performing with her own group and during her 14-year stint with Lenny Kravitz. Blackman has released 10 acclaimed solo albums, including her latest, Music For the New Millennium. Regarded as one of the top drummers in the world, she is solid, dependable, and inventive, and can easily move from straight-ahead jazz to rock to funk and back again. lackman has upheld the backbeat and created texture for a veritable "who's who" in jazz, including Jackie McLean, Joe Henderson, Hugh Masekela, Pharaoh Sanders, Sam Rivers, Cassandra Wilson, Bill Laswell, Ron Carter, and Buckethead. She has also performed with rock and funk greats like James Brown, John Paul Jones, Iggy Pop, Prince, and Mick Jagger.  
Kudisan Kai, associate professor of voice, is a classically trained singer who got her start in jazz with the Howard University Jazz Ensemble, and later toured with Anita Baker and Natalie Cole. She then did an about face and toured with Elton John for six years. Kai also worked extensively with Chaka Khan. She has appeared on Oprah, Rosie O'Donnell, and The Today Show, and most recently toured with Beck. She also appeared on MTV's Total Request Live, and with Sting on The Tonight Show with Jay Leno. The range of artists with whom Kai has recorded reflects the depth of her experience, and includes Bette Midler, Diana Ross, Joe Cocker, Saliva, Mary J. Blige, and Powerman 5000. A versatile artist, she has also worked with producers including George Duke, Arif Mardin, Don Was, and Patrick Leonard, and can be heard in a host of television and radio commercials, as well as movies.  
Terri Lyne Carrington, a native of Medford, Massachuestts, developed a reputation as a child prodigy, jamming with Rahsaan Roland Kirk, Oscar Peterson, and many more. At 11, she received a full scholarship to Berklee, where she played with Kevin Eubanks, Mike Stern, and Branford Marsalis, among others. In 1983 she moved to New York and worked with Stan Getz, Lester Bowie, Pharoah Sanders, Cassandra Wilson, and David Sanborn. Carrington later became the drummer for TV shows The Arsenio Hall Show and Vibe. She spent seven years on tour with Herbie Hancock and also toured with Wayne Shorter, Joe Sample, and Al Jarreau. In addition to being an in-demand side player and producer, Carrington has released the albums Jazz Is A Spirit, Structure, and the Grammy-nominated Real Life Story. Carrington has been a professor in Berklee's Percussion Department since 2005.
Meshell Ndegeocello has given up with the politics of explaining herself. After 20 years in an industry that has called her everything from avant-garde to a dying breed, what unquestionably remains is the fearsome bassist, prolific songwriter, and the creativity and curiosity of an authentic musical force. She has earned critical acclaim, the respect of fellow musicians, and the dedication of diverse fans. Born in Germany and raised in Washington, D.C., Ndegeocello has been nominated for nine Grammy Awards. Her latest CD, The World Has Made Me The Man Of My Dreams, is her seventh musical wonder. On the album she questions the inevitable, inconceivable brutality of the world with an arsenal of familiar themes: faith, rage, despair, fleeting joy, and nagging doubt. A continuation of the journey, it is a quest for truth, a plea for beauty, and an elegy for former selves.
Felicia Collins is a vocalist and guitarist best known as a member of the CBS Orchestra for the Late Show with David Letterman. She was asked by bandleader Paul Shaffer to join the band in 1993 and has remained with the show since its premiere. Collins began playing in New York in the 1980s and started doing session work through a friendship with producer and artist Nile Rodgers. She was soon asked to tour with the Thompson Twins, making her debut with the group in 1985 at Live Aid. Collins has toured and recorded with artists such as Madonna, Vonda Shepard, George Clinton and P-Funk, Cyndi Lauper, and Al Jarreau. Collins can also be seen around New York with her band Bitchslapp.