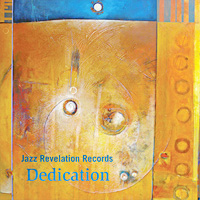 The album is called Dedication, and indeed "the musicians presented here are a living embodiment of dedication in action," said Kevin McCluskey, faculty advisor of the student-run label Jazz Revelation Records.
The 2009 release includes 13 original compositions by 13 student bandleaders, each of whom dedicated his or her song to a musical or personal inspiration. The title also refers to the tremendous discipline it takes to live the life of an artist. Dedication features artists from Russia, Belgium, London, Chicago, Washington D.C., Philadelphia, Pittsburgh, and California, with musical styles ranging from third-stream, contemporary, and straight-ahead jazz to fusion, groove, and funk.
Jazz Revelation Records staff members manage a strict budget; choose artists from a pool of more than 100 submissions; produce, engineer, and promote the album; and design its artwork. Dedication is the label's sixth release in as many years.
Find out more at the Jazz Revelation Records website.