This event has passed.
Please see the
events listing
for upcoming events.
Event Dates
Friday / October 1, 2021 / 8:00 pm
132 Ipswich Street (Richard Ortner Studio Building), Floor 1—Studio 106
Boston
MA
02115
United States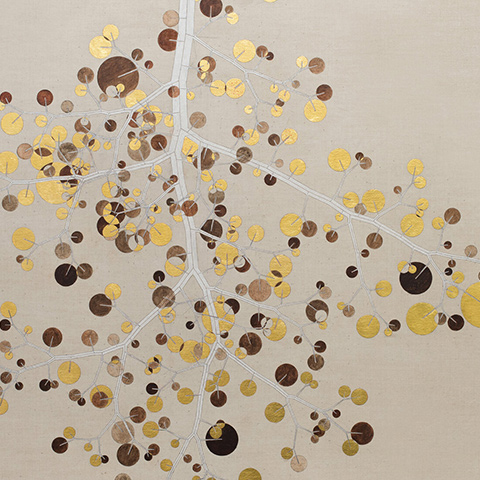 Acclaimed piano/percussion quartet Yarn/Wire joins Boston Conservatory's contemporary music ensemble, contraBAND, for a concert of innovative chamber music.
Focusing on the promotion of creative experimental music, Yarn/Wire actively creates music in partnership with composers, sound artists, and noise musicians around the world. In this one-of-a-kind concert, contraBAND and Yarn/Wire will share the stage for an exciting evening of chamber works by Klaus Lang, Misato Mochizuki, Tonia Ko, Suzanne Farrin, and Ryan Carter.
contraBAND   
SUZANNE FARRIN: Uscirmi de Braccia
TONIA KO: Hush
RYAN CARTER: Where All Else Fails
Yarn/Wire
LINDA CATLIN SMITH: Morandi (1991)
MISATO MOCHIZUKI: Le monde des rondes et des carrés (2015)
Sarah Brady, artistic director
Program Information
Repertoire
TONIA KO: Hush (2012)
I. The Tongue is but a Clapper
II. How-Hush!
III. Simplicity Itself
Nicholas Politi, cello
Matthew Carey, percussion
SUZANNE FARRIN: Uscirmi di braccia (2010)
Elizabeth Han, viola
Wesley Fowler, percussion
RYAN CARTER: When All Else Fails (2017)
Joshua Archangel and Jack Yarborough, piano
Matthew Carey and Wesley Fowler, percussion
—INTERMISSION—
LINDA CATLIN SMITH: Morandi (1991)
MISATO MOCHIZUKI: Le monde des rondes et des carrés (2015)
Yarn/Wire:
Laura Barger and Julia Den Boer, pianos
Russell Greenberg and Sae Hashimoto, percussion

A Note from the Artistic Director
Welcome to the first live contraBAND concert since February 2019! We are thrilled to share the stage with Yarn/Wire for the first concert of their fall 2021 residency at Boston Conservatory at Berklee. Thank you for being here, please keep your mask on and enjoy the show!
—Sarah Brady, Artistic Director
Program Notes
TONIA KO: Hush (2012)
Hush, written for the adventurous duo New Morse Code, maps the concept of speech and song onto the instrumental combination of percussion and cello. Taking excerpts from Virginia Woolf's short story "The String Quartet," the performers convey the busyness of speech and conversation contrasted with the simplicity of song. The metaphor lends itself to extended roles for both performers—unpitched (un-singing) percussion renders spoken words, while the cantabile cello sound dovetails into vocal singing. The middle movement reminds the listener of the worth in silences, which emerge when we care to hush.
—Tonia Ko, composer
SUZANNE FARRIN: Uscirmi di braccia (2010)
The phrase uscirmi di braccia comes from a Petrarch sonnet and is a reference to Apollo's arms as they reach to kidnap Daphne. As he nearly captures her after a fierce chase, she transforms herself into a laurel tree in order to escape him. I imagined that the viola (having itself been transformed from a tree), as what Apollo is left holding when Daphne makes her exit.
The Daphne story has been a thread in the human story for millenia. Petrarch romanticizes Apollo's loss, but the sculptor Bernini captures Daphne's terror and power. I prefer the Bernini, but the Petrarch text swims in my mind and, in the case of this musical work, weaves itself like a vine into the material of Schubert's Nacht und Trȁume. Both poems take place at night. With only the stars as witness (non ci vedess 'altri che le stelle), protected by the psychological power of darkness.
—Suzanne Farrin, composer
RYAN CARTER: When All Else Fails (2017)
A sonic landscape downstream from those of John Cage and Henry Cowell. Put in mind of American experimentalists, the listener could well associate the haunted and hollow sound world here with the bracing experience the American ex-periment was undergoing at the time this piece was written. However, the mood is not funereal. The at times asynchronous voices are brought together in stillness near the close with a tempo marking that reads: "Taking a deep breath." 
—Stephen Hammel
LINDA CATLIN SMITH: Morandi (1991) for two pianos and two vibraphones
Morandi (1991) is named after the 20th century Italian painter Giorgio Morandi. While I was writing this work, I was thinking about his numerous still life paintings, which reveal a preoccupation with the same objects, in muted colors, painted over and over again. Morandi was commissioned through the Ontario Arts Council by Kitchener-Waterloo's New Art Quartet.
—Linda Catlin Smith, composer
MISATO MOCHIZUKI: Le monde des ronds et des carrés (2015) for two percussionists and two pianists
Commissioned by Yarn/Wire for a concert at the 2015 Lincoln Center Festival, this 13-minute piece "attempts," in the composer's words, "to install, in space and in music, geometric combinations arising from the shapes mentioned in the title—circles and squares—in exploring the relationships possible among the musicians, whether opposed to one another (square) or united (circle)." Mochizuki adds, "I wrote the piece having in mind the 70th anniversary of the end of World War II and asking myself what leads people to slaughter one another."
About the Artists
Yarn/Wire is a New York-based quartet featuring percussionists Sae Hashimoto and Russell Greenberg and pianists Laura Barger and Ning Yu. Founded in 2005 to promote creative, experimental new music, the ensemble seeks to expand the representation of composers so that it might begin to better reflect our communities and experience new creative potential. YarnWire is admired globally for the energy and precision it brings to performances of today's most adventurous compositions, described by The Brooklyn Rail as "fascinating and exciting, with playing that is precise and full of purpose." They appear regularly at prominent festivals and venues worldwide, and through the Yarn/Wire International Institute and Festival and other educational residencies and outreach programs, Yarn/Wire works to promote not only the present but also the future of new music in the United States. Their ongoing commissioning series, Yarn/Wire/Currents, serves as an incubator for new experimental music. Learn more about Yarn/Wire at yarnwire.org. 
Ensemble
VIOLA
Elsie Bae Han
CELLO
Nicholas Politi
PIANO
Joshua Arkangel
Jack Yarborugh
PERCUSSION
Wesley Fowler
Matthew Carey
Music Division and Performance Services
MUSIC DIVISION
Dean of Music
 – Michael Shinn
Chair of Voice – Patty Thom
Chair of Instrumental Studies – Matthew Marsit
Chair of Composition, Contemporary Music, and Core Studies – Jonathan Bailey Holland
Chief Ensemble Operations Coordinator – Ryan Fossier
Ensembles Coordinator – Victoria Garcia
Administrative Coordinator – Chantel O'Brien
PERFORMANCE SERVICES
Director of Performance Services – Liz Keller-Tripp
Director of Audio/Visual Services – Richard Malcolm
Audio/Visual Specialist – Phil Roberson
Associate Director of Concert Services – Ryland Bennett
---
Special thanks to all audience members for viewing this program information online. Viewing this information digitally has saved 200 sheets of paper—that's 21 gallons of water preserved and 18 pounds of CO2-equivalent greenhouse gas emissions eliminated.
---